Taken a rest from my history of global warming studies blog, been organizing new entries in my head. But more entries are coming soon I promise!
In the meantime a cartoon by the 2010 Pulitzer prize winner for editorial cartoons, Mike Keefe: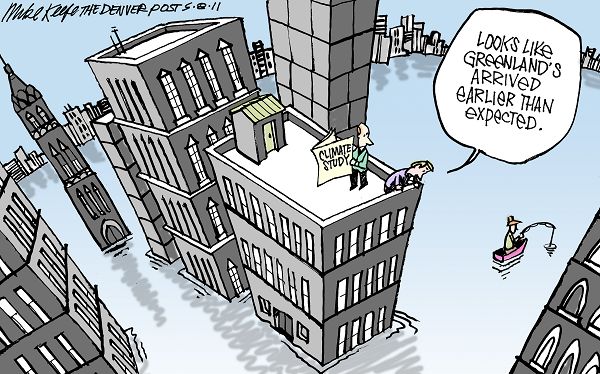 And I like this new video, adding it back after the outage:
And...for the very first time on record, the concentration of CO2 exceeded 393 ppm at Mauna Loa, during April 2011.
Which fits well with my new entry about Dr. Charles Keeling, coming soon!